25 years of "Fit mit Würth"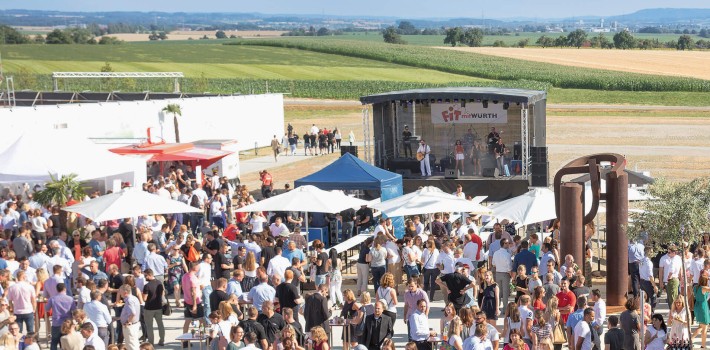 The in-house health management program of Adolf Würth GmbH & Co. KG "Fit mit Würth" (Fit with Würth) celebrated its 25th anniversary in 2019. A program that started out with 10 courses and three presentations made by doctors back in 1994 is now a firmly established component of the corporate culture: More than 1,000 employees and their relatives attend a current total of over 300 courses. The program covers the areas of ergonomics, exercise, nutrition, well-being, and occupational health and safety. It aims to raise awareness of healthy living and working and to create an overall environment that is conducive to employee health. "Our health program is gaining an impressive number of participants every year. We develop innovative ideas and thus inspire many employees," says Norbert Heckmann, Chairman of the Management of Adolf Würth GmbH & Co. KG.
Around 70 percent of the workforce in Künzelsau-Gaisbach take part in health days, active breaks, consultations, and courses.
​ ​