Decoration for commitment in Salzburg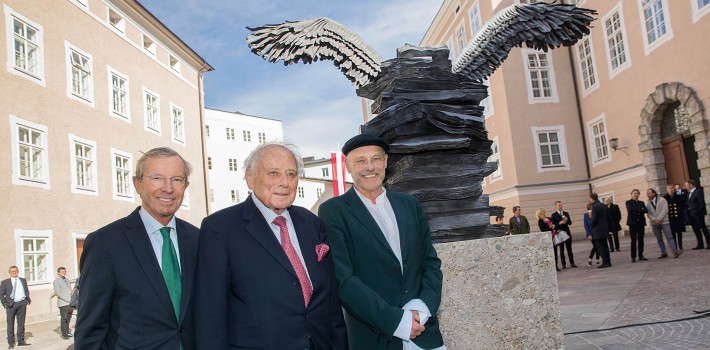 Since April 2019, The Language of Birds, a new sculpture by Anselm Kiefer and another work belonging to the Würth Collection, can be admired in the courtyard of the seat of government in Salzburg. The pair of bronze wings, measuring over four meters in height, is sure to attract the attention of anyone who passes by. Kiefer sees the artwork as a symbol for the fact that "knowledge hidden in books cannot be constrained merely to those pages".
Reinhold Würth and his company have been active in the city of Mozart for decades now. To express "the gratitude for his ties to the cultural land of Salzburg and for being a generous patron of a series of renowned domestic cultural institutions," Governor Wilfried Haslauer awarded him the Decoration of the Land Salzburg.
​ ​