Extension of Reinhold-Würth-Hochschule - Würth Foundation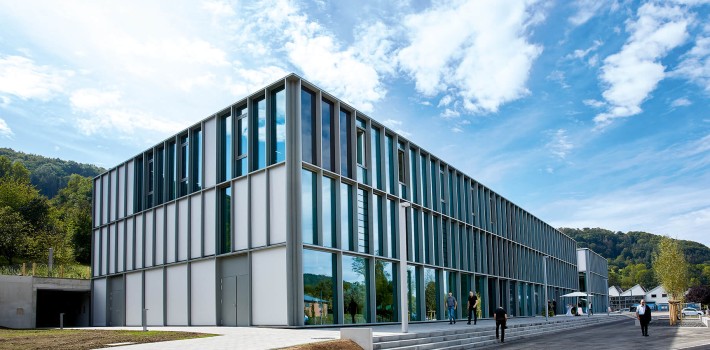 The extension buildings of the Reinhold-Würth-Hochschule of Heilbronn University of Applied Sciences on the Künzelsau campus, built by the Würth Foundation, were inaugurated on 16 September 2019. A lecture hall and an institute building were constructed on an area covering around 7,500 square meters. The Würth Foundation invested approximately EUR 17 million and constructed the state-of-the-art buildings in just 15 months.
The main tenant of the institute building is the association Innovationsregion Hohenlohe e. V. The ground floor houses the university's institute, which is supported by research contracts awarded by the corporate sector. The first floor houses the Digital Hub, which supports regional companies in the process of digital transformation and receives funding in the amount of almost EUR 1 million from the federal state. Würth Elektronik is represented on the second floor with research and development laboratories.
​ ​